YOGA, SURF: WORKSHOPS AT THE HEIGHT OF ONESELF!
Step into the jungle by the sea and get off the beaten path! This retreat is an invitation to discover and surpass yourself… from thought to action.
Highlights
Perfect wave, soft and safe for beginners and sections for more advanced levels
Accurate and progressive surfing coaching and learning program
Surf one of the longest waves in the world
Surf beach waves, right point breaks and left point breaks
Yoga highlights, NLP and adventure
A yoga program to complement the surfing practice
Communication and NLP workshops to move beyond your limits and towards your vision
An organized adventure that will awaken your senses
Discover 2 charming villages far from the touristy places
Turnkey; an adventure thought for you, no logistics, no dishes, no meals to prepare!
A typical day
Wake up with coffee and a light breakfast. Departure for a morning surf around 8:30 am, 2 hours class. Return to our house, for a relaxing time observing the rich flora and fauna of the area! Afternoon either doing yoga, NLP workshop, Paddle Board or hiking depending on the day.
Our evenings
Some evenings are accompanied by a nice dinner prepared by your private chef, others are reserved for exploring local restaurants. Sometimes followed by a campfire on the beach or simply a quiet evening.
Surfing
Theory class with handouts on wave formation, winds, surfing etiquette, surfing history, hazards, great figures of surfing, etc…
4 surf lessons in small groups
Filmed surfing sessions and video coaching analysis evening
Souvenir surfing photos and educational photos of your surfing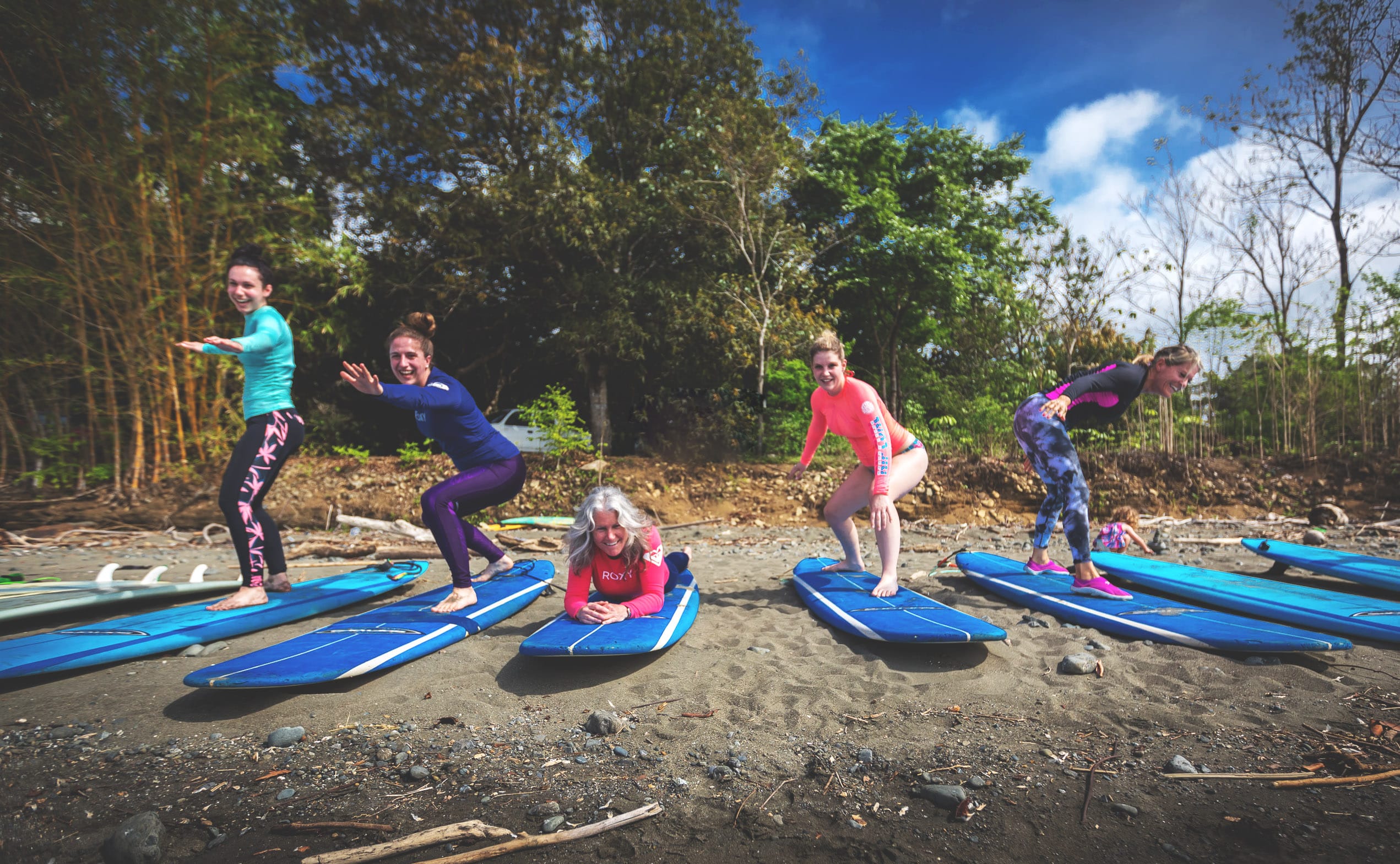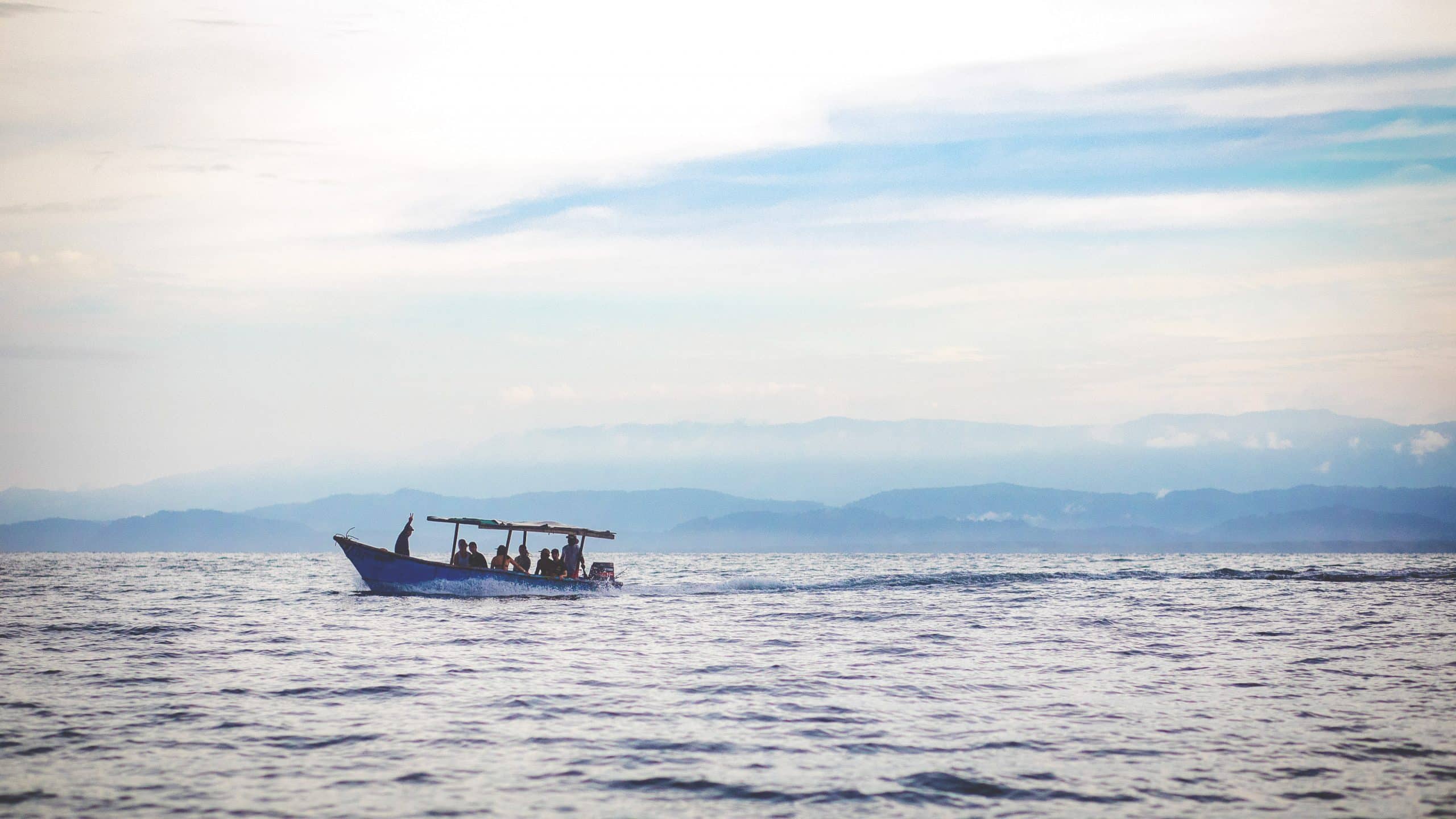 Your other activities
5 yoga classes for surfers
NLP self discovery workshops
Diverse hikes
Discovery of a waterfall
Boat trip
Who are our trips for?
Average age of our travelers: 25-55 years old
Mainly people who travel alone, sometimes accompanied by a friend or partner
People who like to be active (without being athletes)
People who are open minded
People who want an incredible trip but don't have the time or tools to plan it
People who want a moment of reflection to find a new motivation
Surfing level
The majority of our participants are beginners to intermediate. Perfect for acquiring a solid foundation to enjoy the waves safely, respectfully and become independent.
Intermediate to advanced surfers will be served with the best surf spots and dream waves right in front of the house. We will direct you to the best spots to surf depending on the conditions.
Lodging - Small beachfront hotel
Swimming pool
On hot days the pool is greatly appreciated by all.
The ocean
Fall asleep to the sound of the waves with the ocean just steps away from your room.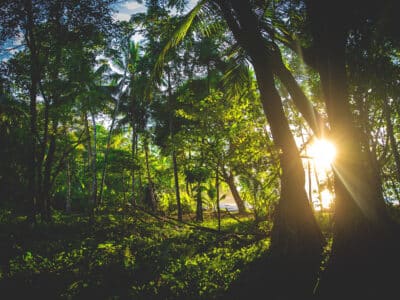 Comfort
The rooms all offer the option of fan or air conditioning with comfortable beds that are appreciated by all.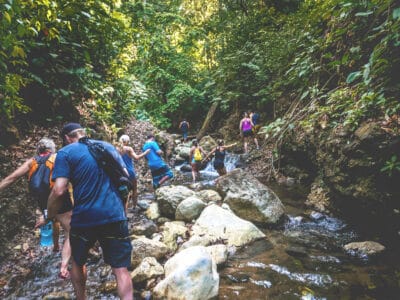 Your appointment with adventure
Your appointment with adventure
From the San Jose airport you will have to take an internal flight to Golfito where we will pick you up to take you to the little paradise of Pavones.
Pavones
With lush vegetation and a jungle alive with toucans, parrots, monkeys and sloths! A surfing and fishing village well away from the crowds with a memorable blue ocean. Pavones is known for its perfect wave that is over a kilometer long and is one of the longest lefts in the world! Small family and local restaurants to discover.
Pavones
Beginner level: Pavones Point & several secret waves that we will show you
Intermediate level: Pavones Point & several secret waves that we will make you discover!
Dates
March 20th to 27th, 2022
Not included in the trip:
Travel insurance
International flight (SJO)
Internal flight from SJO to Golfito and Golfito to SJO
1 meal per day (either dinner or lunch to go out and discover the surroundings)
Water and beverages
This trip is offered by GVQ permis du Québec.
Rates
Early bird rate, Echo Aloha member:
2095 CAD for

 

Quad occupancy

 

2195 CAD for

 

Triple occupancy

 

2395 CAD for

 

double occupancy
2895 CAD for

 

single occupancy
*The early bird rate is applicable until January 20th of the year of travel. Then add 150$ to the early bird rate.
*If you want the package without surfing deduct $200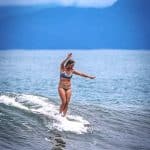 Pascale Roy Lafontaine
Surf coach for more than 12 years.
Lived in Costa Rica for several years.
Yoga teacher 700 + hours of training
Has been leading surf retreats for 12 years in Hawaii and in Costa Rica for 9 years.
Very passionate with a constant smile!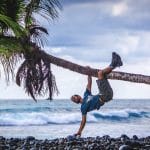 Jonathan Busby
Paddle Canada instructor trainer.
Kite and windsurf instructor for over 12 years.
Private catering chef for 20 years.
Guide in Hawaii and Costa Rica for 5 years.
Master of the camera.
Attentive to details, curious and passionate!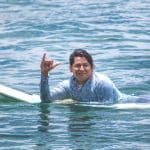 Our local guides
Junior, Harley and their crew!